The below example is a colorized black and white photograph. The work was done in Photoshop using the brush tool and many many adjustment layers. Needless to say, I am in love with the original image (see below) and the three characters it so wonderfully shows off.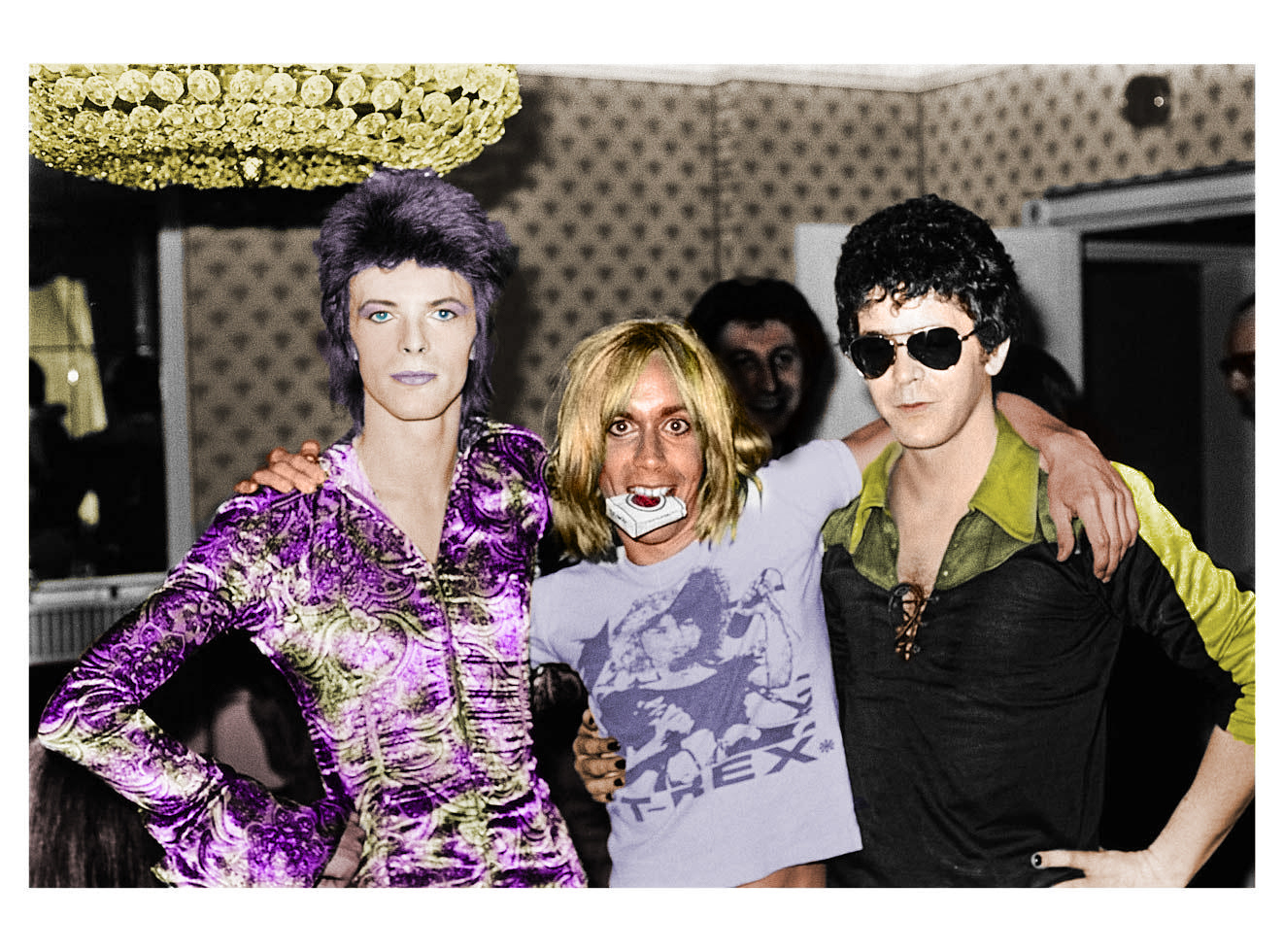 The original image was shot by iconic photographer
Mick Rock
in 1972.
You can order a print of this image on this webpage.
 I did! The title of this image is "David Bowie, Iggy Pop and Lou Reed at Dorchester Hotel in London 1972." It is a fantastic shot. I am only including this image here to show the before and after so you get an idea of what can be done with retouching and colorizing. There is no intent of any commercial use or otherwise unauthorized use.